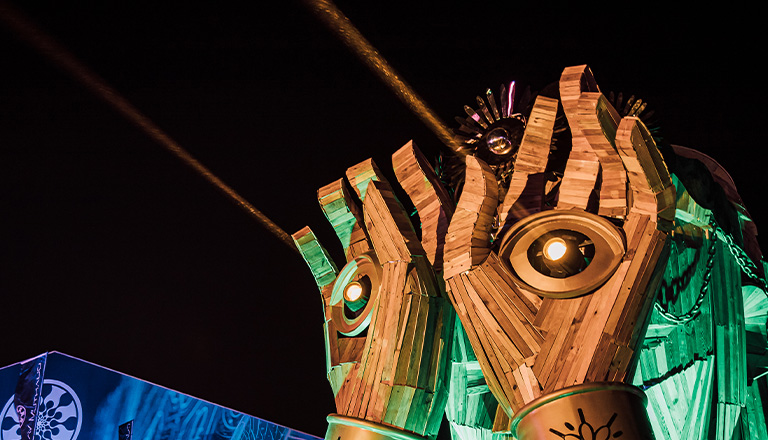 Ticket Info & FAQ
Ticket Info
All festival attendees must be taller than 1.2 meters.
Ticket purchasers shall NOT resell, transfer, or auction off tickets. A single ticket cannot be shared by multiple persons. If such acts are discovered, those concerned will be ejected from the event.
Tickets are valid only for the days/venue printed on them.
When tickets are sold out, no tickets will be sold at the door. Please purchase your tickets in advance.
Lost or broken wristbands will not be reissued, and re-entry will not be allowed.
All information submitted in the purchase of tickets will be forwarded to the event organizers.
The festival will take place despite weather conditions, with the exception of natural disasters. In the event of cancellation due to a natural disaster, tickets will not be refunded; all costs associated with this cancellation, such as travel expense to the site, will not be compensated.
Artist performance dates, stages, and time slots are subject to change. No refunds will be given for lineup changes or cancellations by artists.
Ticket FAQ
Are tickets expected to sell out?

Tickets will sell out, but you will pay the lowest amount if you purchase Early Owl. Limited quantities are available at each ticketing tier. Get yours now so you don't miss out!
What payment methods can be used to purchase tickets?

Credit and debit cards are accepted.
What is the maximum number of tickets I can buy?

Tickets are limited to four (4) per person.
Can I upgrade my GA tickets to VIP?

Upgrades are not available.
Related