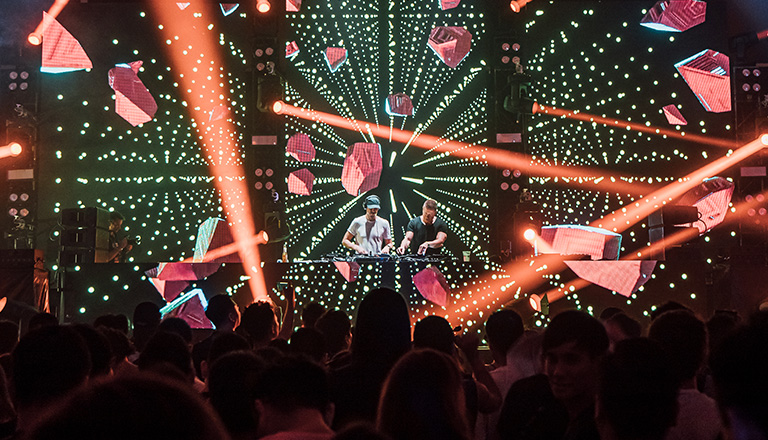 Guide FAQ
What time does the event start & end each day?

Gates open: 13:00
Show times: 14:00–23:00
Can I enter anytime?

As long as you are holding a ticket that has not yet been scanned that day, you may enter any time during the event. Ins & outs are not allowed.
Will set times get posted in advance?

Yes. During the days leading up to the festival, set times will be posted via this site and our social channels. Note: The lineup is subject to change.
Can I see a festival map ahead of time?

Yes. Maps showing stage locations, food, bathrooms, etc. will be available prior to the event on this site.
Where is the closest airport?

Sunan Shuofang International Airport (WUX): 50 minutes / 45km by car

Hongqiao International Airport (SHA): 1 hour 15 minutes / 71km by car
Is re-entry allowed?

No, ins-and-outs are not allowed. Your wristband may be scanned in only once per day.
What is the camera policy?

Headliners are permitted to bring compact digital cameras and camera phones, only for the purpose of personal viewing. Professional-caliber cameras are prohibited. In the case a legal conflict arises relating to audio and/or visual recording using any form of recorders/devices, of any individuals including but not limited to performers, audience, and/or public and private facilities, the responsibility shall fall strictly onto the person who acted. The event organizers will under no circumstances become involved.
What can I bring with me?

See our complete list of Acceptable and Prohibited Items.
Will there be a lost & found?

Yes. Lost & Found services will be available at the venue during festival hours. To inquire about an item between or after show days, please contact (TBA).
Can I hang posters or hand out flyers?

Do not hang posters or hand out flyers inside the festival or in the surrounding neighborhood. Anyone violating this policy will be banned from promoting at our events.